RECOVERY OR EXCHANGE VACUUM WHEELS
Stahl Vacuum Wheels Prices and Order Form
MBO Vacuum Wheels Prices and Order Form
VACUUM WHEEL EXCHANGE: Call for availability of the model you need. Get a refurbished vacuum wheel to replace your old Stahl or MBO vacuum wheel at 30% of the OEM price for a new vacuum wheel. Change out your vacuum at a convenient time and return the used wheel to us within the next ten days. Returned cores must be reusable.
RECOVERY: Not in a hurry? Send us your vacuum wheel for a quick turn-around on recovery. We recondition your MBO vacuum wheel by changing the black feed belt and returning it to like new condition. If the steel core is in good shape, then we can recover or exchange your vacuum wheel.
Our reconditioning process replaces the urethane and cleans up the metal core, saving you money on replacement as a result.
All products are covered by our one-year warranty … learn more.

We also offer exchange services for your MBO or Stahl folder rollers. We replace your old urethane using a heat bond process of 90 durometer Uniroyal urethane, which is an exact match to all OEM buckle folder rollers.
MBO and Stahl are registered trademarks.
THESE VACUUM WHEELS CAN BE RECOVERED
DESPITE THE DETERIORATED URETHANE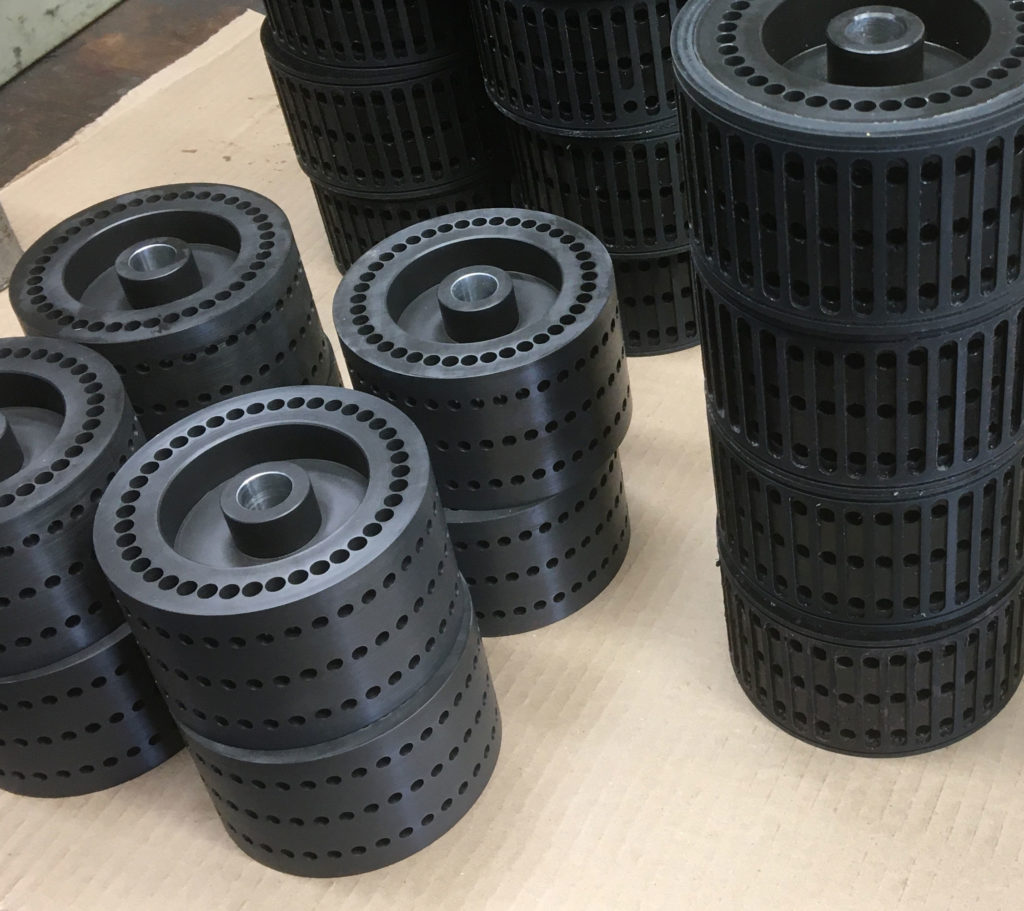 CHOOSE HIGH PERFORMANCE SOFT URETHANE FOR MAXIMUM RUNNING SPEEDS ON COATED STOCK