NEW SPIRAL FOLDER ROLLERS
WE MANUFACTURE REPLACEMENT SPIRAL FOLDER ROLLERS FOR ALL SIZES OF MBO FOLDERS
Get folder rollers for MBO folding machines from Folder Rollers. Has the OEM and Dealer stopped making rollers for your folder or told you the machine is obsolete? You've come to the right place. Our library of folder rollers include many old models, and we can usually match any sample you send us.
HIGH GRIP URETHANE FOR FASTER RUN SPEEDS ON MBO
All folder rollers are available in high grip urethane for faster running speed with aqueous stock. We apply the urethane using a heat bond process of 90 durometer Uniroyal urethane, which is an exact match to all OEM folder rollers. All spiral rollers are inspected for any defects and run-out tolerances prior to shipping. For more information on our inspection process and warranty policy,  see our warranty.
Make your machine *like new* again by getting the MBO folder accessories needed to change out your rollers, including couplers, springs, bushings, and brass blocks. See our order form for pricing on roller packs which contain the essential parts for change-out. For tips on when to replace these parts, see our folder accessories page.
All new MBO style spiral rollers come with bearings installed. Additional sets of 2 bearings are available for $10 each. New Spiral Folder Rollers Order Form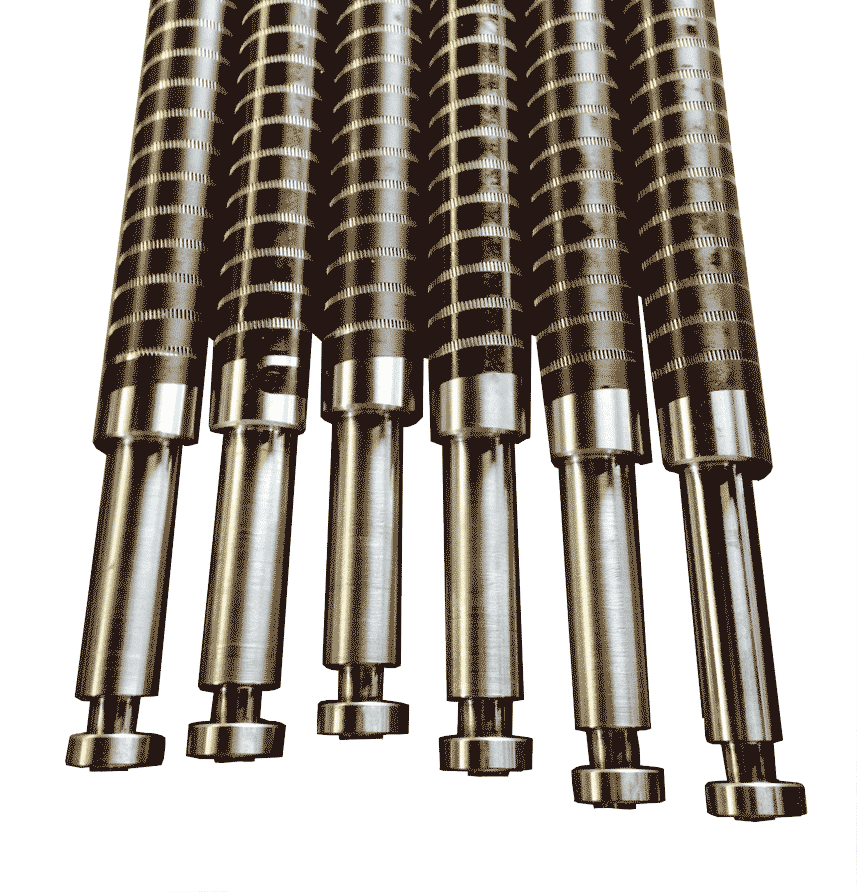 CHOOSE HIGH PERFORMANCE SOFT URETHANE FOR MAXIMUM RUNNING SPEEDS ON COATED STOCK