BAUM AND OTHER ROLLER BRANDS
We offer recovery for all Baum rollers and exchange services for the Baum 1030 and 2020 models. Please contact us to verify that we have your model in inventory for exchange. For pricing, see our Baum roller recovery and exchange order form.
Is your folder a Faltex? Shoei? Other OEM? We can recover all models from MBO, Stahl, Baum, Faltex, Shoei, Fold Nak, Nagel, Standard, MBM, Pitney Bowes, Challenger, H&H and more. Upon approval of a minimum volume order, we can manufacture your roller to exact specifications from your sample. Check out our roller recovery prices and order form or call us to discuss how we can help you save hundreds of dollars compared to OEM prices.
We specialize in folder rollers with high performance soft urethane for maximum productivity. We also manufacture segmented gluing rollers and vacuum wheels, for all makes of OEM buckle folders. Call us to inquire about exchange for your folder model. We replace your old urethane using a heat bond process of 90 durometer Uniroyal urethane, which is an exact match to all OEM buckle folder rollers.
Baum, MBO, Stahl, and the other names above are registered trademarks.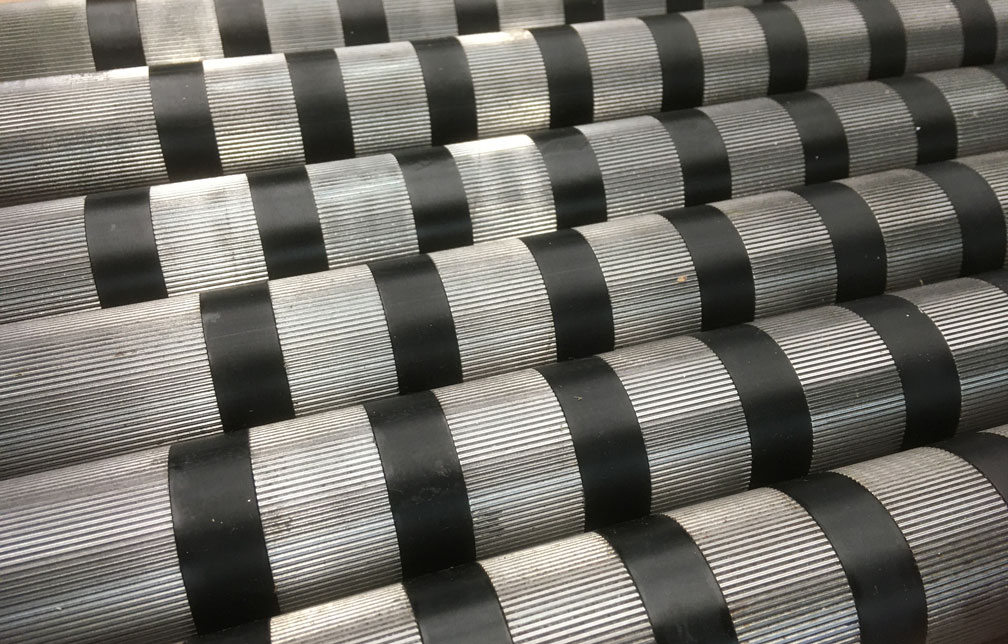 CHOOSE HIGH PERFORMANCE SOFT URETHANE FOR MAXIMUM RUNNING SPEEDS ON COATED STOCK